8085 Gulf Highway, Lake Charles, La. 70607 

337-477-3031

Welcome to

 Friendship Baptist Church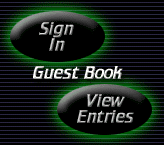 Church Services

Sunday Morning

Sunday School

 9:30am

Morning Worship 10:30am

Sunday Night

Awana 

5:45pm

Evening Service

6:00pm

Wednesday Night

Bible Study & Prayer

7:00pm

Read Your Bible in a Year

Operation Christmas Child goes on all year long! We will have a box in the foyer to donate items for Operation Christmas Child starting Sunday. We will ask for different items each month. As you do your shopping, just pick up a couple of the requested items, and put them in the box. 

Guidelines are changing this year on items that can be included. Toothpaste and candy can no longer be included in boxes. Also, the processing fee is changing to $9 per box to include shipping, processing, and Gospel materials to be handed out with each box. If you would like to donate towards the processing fee per box, please do so at any time.

Do Not Include

Candy; toothpaste; used or damaged items; war-related items such as toy guns, knives, or military figures; chocolate or food; fruit rolls or other fruit snacks; drink mixes (powdered or liquid); liquids or lotions; medications or vitamins; breakable items such as snow globes or glass containers; aerosol cans.

Candy specifications: Starting in 2017, no type of candy can be included in shoebox gifts.

Toothpaste specifications: Starting in 2017, toothpaste cannot be included in shoebox gifts, but a child's oral hygiene can still be improved by regular use of a toothbrush alone.

Thursday, August 3, 2017

This is our next date to feed the homeless. How can you help? We partner with Room in the Inn Lake Charles to feed the homeless in our city. We work together to provide 100 hot plate lunches. Our menu is jambalaya, green beans, brownies, and rolls. If you would like to provide any food, to-go plates, pre-packaged silverware, please contact Bro. Davey or Mrs. Donde. If you are providing any food items, please have them in the fellowship hall by 12pm on Thursday, August 3. We will put the plates together starting at 12pm.